When you know your guests, you can use that knowledge to deliver a high-touch, personalized guest experience. One of the many, many ways you can get to know your guests is by understanding their motivations.
GWI recently released their Social Networking Motivations Insight Report. The report looked at the most important reasons people have for using social platforms. It found that globally, internet users are most likely to use social networks to keep in touch with what their friends are doing. Getting news updates and filling up spare time are then in joint second position. Fourth is to find funny or entertaining content.
These top four motivations have one common characteristic–they are all related to passive forms of social networking, meaning that many social media users are coming to view social networks as sources of content rather than platforms which require active contributions.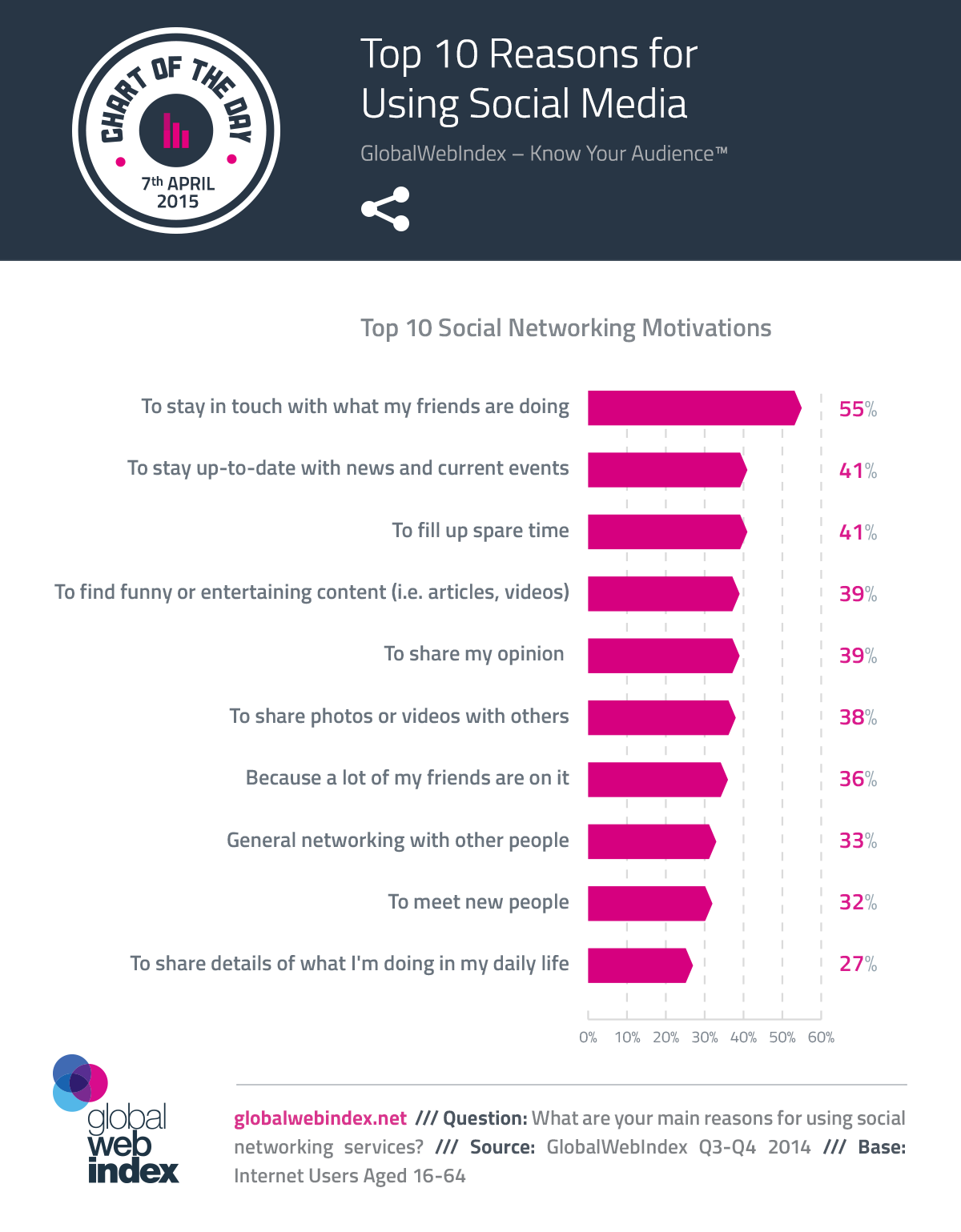 What does this mean for hotels on social media? When you understand why and how your guests are using social media, you can use this information determine how best to interact with them on that platform.
The fact that today's guests now view social networks as sources of content tells us that successful messaging is no longer about selling. It's about building a long-term relationship with your guests, and offering value in ways that enrich their lives. For example, Four Seasons Hotels and Resorts consistently delivers on quality social media content.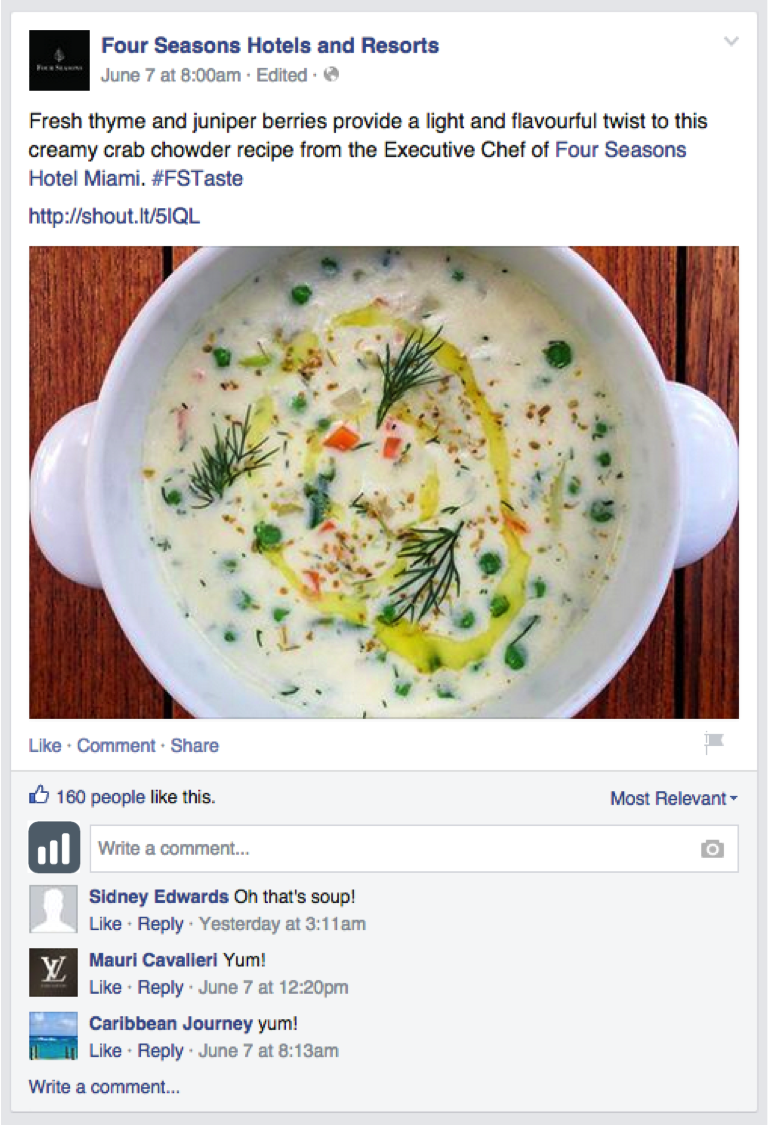 Are you developing a social media strategy for your hotel? We have a guide for that! CLICK HERE to download our free Social Media Action Plan for Hoteliers.
The post Top 10 Reasons Your Guests Use Social Media appeared first on Revinate.